Malady #1: Too Many Buzzwords
In a recent lengthy thread on my copywriters' Facebook Group someone asked for an alternative word for 'innovative' and while they received tons of answers like "cutting edge" and "leading", the general consensus was that these are all overused.
Not every business can be at the forefront of their industry and you know what? That's ok. Maybe you're not the leader, but you do what you do so darn well and have such passion that customers can't help but want to buy what you're selling.
You complete them.
So, don't use a buzzword if it doesn't apply just because it seems like the trendy thing to say; in fact, this likely causes you to blend in among your industry more, so avoid your industry's cliché words if you can.
Your Prescription:
Look at what your competitors are saying and don't say the same thing!

Keep an ongoing list of words you see that sound like your business and enforce your mission.

Don't be afraid to check out businesses that offer something completely different from yours. Just because you sell software, doesn't mean you should sound like everyone else who makes software — perhaps consider how you might incorporate what someone selling beauty products is saying about their business.

To all you B2B businesses out there: check what B2C businesses are saying/selling and 'steal' some of that.
Malady #2: It's Waaaay Too Long
When faced with a wall of text, potential clients will leave — after they've uncrossed their eyes and sighed heavily. So what's the accepted word count here? While there's no one-size-fits-all answer, I find the sweet spot for my clients to be anywhere from 150-350 words.
Even then, you'll want to visually break it up with bolding, tag lines, and high-resolution images so your reader isn't thrown off by a Trumpian-sized wall of text and immediately scurries off to the next funny cat video on their Facebook feed (there's that bounce again!) The takeaway? Concise is always better.
Your Prescription:
Go through your copy with a fresh eye. Pretend you're someone else reading it, then edit anything unnecessary.

Ask someone you trust for their opinion (and tell 'em to be brutal, because you can handle it!).

People have increasingly short attention spans; apparently, we've become even less focused than a goldfish.

The shorter, the better.

Use tag lines, bolding, and images to break up text and convey messaging in fewer words.

Break it into sections about the business, founder, philosophy, and product.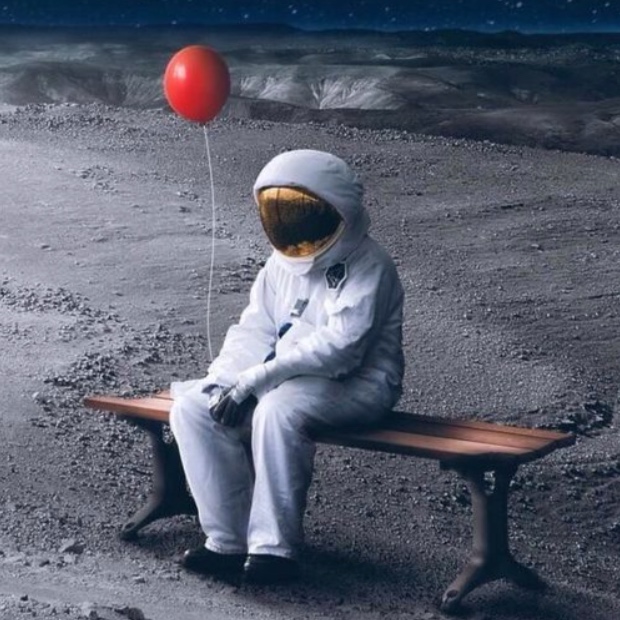 At the end of the day, people won't remember what you said or did, they'll remember how you made them feel.
Maya Angelou
Malady #3: It's Duller Than Doornails
BUT, with the right copy, even doornails can sound scintillating. Did Marianne really just say that? Oh yes, I really just did.
No topic is unapproachable when it comes to creating MAGIC with your copy; your challenge here is that consumers have become a lot more sophisticated in the Internet Age (overstimulation from a dozen open tabs all demanding attention). For your content to connect, your copy must come off as conversational and personal. Your unique voice should shine through in every piece of content you put out. In this way, your brand becomes recognizable at a glance. From now on, "generic" is the enemy.
Your Prescription:
Invite MAGIC by writing your answers to critical questions like the following…

"What pain point does your product/service solve?"

"Who does it solve it for (ie. Who is your target client)?"

"What was your biggest Aha! moment when you launched your business?"

For a checklist of crucial questions like these you need to answer, download this free PDF I created that will help you bring the best version of your About page to life.

Everything will NOT make it into your website (this ties back to Malady #2). Include the most compelling content only!
Malady #4: You Haven't Updated Your About Page Since, Uh… Never
Your business is never static. Naturally, it follows that your About page should also be evolving to reflect your business.
Your Prescription:
If your business is currently experiencing many shifts, revisit your About page every few months; otherwise, every year at minimum.

You'll likely want to emphasize a recent development and/or minimize the spotlight on something else.

Buzzwords weighing you down? Consider whether they give your page a 'dated' feel.

Consider your interview responses. You may even want to do this PDF questionnaire again.

The takeaway? Regularly revisiting your About page is a chance to look at the big picture of your business and decide whether to continue in the direction you want, and if it's meeting your original goals.
The Final Takeaway... Plus, FAQs You Must Consider
By now, you understand that a thoughtfully constructed written content on your site is crucial to your business. Make your copy inviting by keeping it concise. Break up text with bolding, tag lines, images and other multimedia. Avoid trendy buzzwords just for the sake of it; in fact, actively try NOT to sound like every other business in your industry. Coming off as personable and relatable is the aim of your copywriting game.
Want to bring MAGIC to your site and attract your ideal customer?
Don't forget to pick up this FREE questionnaire download before you go. It's got a checklist of 7 insightful questions I've specifically cherry-picked for you (and regularly use with new clients).
Plus, I often get asked the same questions by my clients, such as where best to place their About content on their site, what stock images (if any) are acceptable to use, whether you should incorporate video content, and more… so I've included my answers to these FAQs in there as well!

Oh hey, you're still here reading this… ? Why?! Get the free downloadable to learn how to write an About page now! :)
Tired of your web content letting you down?
I help shine a light on what sets you apart from the crowd.